Features that scale as you grow
Creative collaboration made easy
Track your work
Production tracking is the beating heart of every project. ftrack is here to help you tackle it with ease with a range of powerful, intuitive tools designed with producers, supervisors and artists in mind. When you're deep into production, you need a birds-eye view of the whole process. With its dashboards, spreadsheets, scheduling tools, lists, custom attributes, filters and more, ftrack truly gives you the perspective required to manage any project from start to finish.
New

On the go

With ftrack Go, users can take advantage of the power, perspective and organisational ability of the desktop version, but on the go. Our powerful cloud-based solutions, combined with the ease of use of a smartphone, has enabled us to further empower our users when it comes to always-on project management.
Involve your clients
Allowing clients access to an ongoing project is easy with CLIENT REVIEW. Anyone with a secure link can simply log in and leave their comments and feedback on a project. Operating in an insulated fashion, reviews are only shared on your say so, helping artists and project managers achieve clarity of vision.
Learn more about
reviews in ftrack.
Version management
Upload and organise your files into your project hierarchy. Publish files directly from supported applications or use
CONNECT
to drag and drop files into ftrack. Easily convert your compatible media to HTML 5 videos or web reviewable images for quick reviews internally or with clients. Check out our new feature
Smart Content Management
, which gives you flexible, powerful, secure control over the way you manage your media.
New

Flexible Workflows

ftrack is deeply customisable, meaning you can tailor it to the industry you work in. Whether that's VFX, arch-vis, video games, virtual reality – whatever it may be – ftrack's Workflows allow you to simply rename and reorganise your ftrack project layout to match the terminology of your domain. That means project management that's more appropriate to your day-to-day – and all without having to rewrite code. Simply put, ftrack works the way you want it to – not the other way around.

Learn more about

Workflows
Learn more about Workflows
Connects with your favorite apps
ftrack is a great bridge to your production pipeline. Out of the box, ftrack
integrates
with popular industry standard applications like Foundry NUKE, RV, Adobe After Effects & Premiere Pro, Autodesk 3ds Max & Maya, Maxon Cinema 4D, Deadline, cineSync and more. By downloading
CONNECT
to your system and using its tools, you can enable all manner of additional integration via ftrack's web interface. It's an easy way to import files from programmes like Photoshop and other applications using simple drag and drop functionality. Need deeper integration? With our robust and production-proven Python API you can build custom tools that communicate directly with ftrack. Learn more about
integrations
.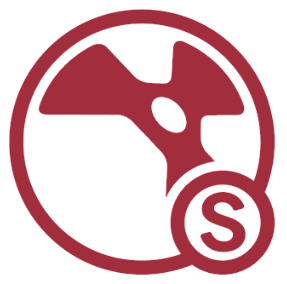 Multi-site & off-site Freelancers
Post-production is growing increasingly global, so it only makes sense that your management solution works on a global scale too. ftrack offers full support for tracking your data across multiple locations and systems – it's easy to see where your published data is in the world and transfer automatically between locations. So, even if you're working with freelancers in Fiji, you'll be able to concentrate on creativity, instead of worrying about what's going where. Learn more about
Multi-site workflows
"We use multi-site so we can transfer shots from one studio to the other just with one click of a button"
Read about how Automatic is using our Multi-site framework for global efficiencies

Read Customer Story
Work faster with Actions
Actions
provide a platform for users to extend ftrack. Native to the system, Actions allow users to tightly integrate processes such as generating reports, automate repetitive tasks, create file system structures and much more. These Actions appear directly in the ftrack web interface, making them seamless and easy to use. With any Action you can also customise parts of the UI and request additional information from the user before the Actions run.
Learn more about
Actions
Learn more about Actions
Easy yet powerful time tracking
Go beyond end-of-week logging with the new time tracking tools. Start and stop timers give far more accuracy, measuring time spent on tasks or in meetings at the click of a button. Prefer week view time sheets? Fear not, it's all there for you.
Learn more about
time tracking
in ftrack.
Reports & Business Intelligence
Working successfully means working smart. ftrack enables you to do just that by providing a unique and invaluable at-a-glance overview of your business. Using one of the many reporting features, you can create spreadsheets that instantly tell everyone from supervisors and managers to artists and producers exactly how a project is progressing. And it's more than just data – it's insight into how to improve and streamline your production processes.
Updated

Powerful API

pip install ftrack-python-api

ftrack comes with a fast and robust open source API, designed from the ground up with developers in mind. Fully documented and built around normal Python data structures, the new ftrack API is an out-of-the-box solution that allows for quick and easy tool customisation. You can tweak and hone ftrack to your heart's content, opening up whole new ways of working with the software. Combining power with simplicity, developers are now able to code with greater ease than ever before: ftrack does the heavy lifting so you don't have to. The API also takes care of complex and time-draining processes like caching, meaning you can spend more energy focusing on what really matters: getting creative. Learn more about our

new API
Even more features
Planning and scheduling
With ftrack's powerful planning tools it's easy to manage your work and artists. You can do your broad strokes in the planning tools before drilling down to detailed scheduling using the team board or Gantt charts. Feel like you're micromanaging? You can set up your project to let artists pick available tasks from a prioritised list, if that's the way you want to work. Learn more about Planning and Scheduling

Review your work
Internal reviews in ftrack are just a click away. Load up any list, asset, task, shot or sequence directly from ftrack. You can compare, comment and annotate in seconds, all from within your web browser – or you can use HIERO, HIEROPLAYER or RV. You can upload and review many different media formats, including movies, images and PDF's. Learn more about reviews in ftrack.

Unified inbox
One inbox to rule them all. Our unified inbox can show direct messages, notes and feedback on your work, assignments, status updates and much more. You have full control over what you see and when you see it, instantly or via daily digests. 'Unified' also means not having to leave your application of choice to see messages, with ftrack's out-of-the-box integration with many popular VFX applications.
Secure
We know how important security is for you and your clients. All communication in ftrack is sent over a SSL/HTTPS connection, the same technology used by banks. ftrack also has a powerful granular permission system for both users and custom data. We also offer ISO 27001 certified data centers. Alternatively, Enterprise customers can host ftrack on-premise.

Manage your artists
Create and manage artists directly in ftrack; have them synchronised and authenticated from your Active Directory or LDAP directory service; or even use Google Apps as the main hub for your users.

Manage your tasks
Create your tasks in ftrack, import them from Excel, or use an external tool such as HIERO. With our API you can connect virtually any task creation system to have ftrack automatically create tasks.

Cloud storage
All files uploaded to ftrack are stored on secure Amazon S3 storage. When it comes to those really big projects, you can increase the storage as much as you need via your account.

Notes & activities
ftrack keeps track of all notes and activities that are generated during a project, making them accessible and searchable from one central location.

Cloud or local hosting
We like to make things as effortless for our customers as possible. As such, we can manage your ftrack server in the cloud, including upgrades, maintenance and hourly backups. We also support local hosting behind your corporate firewall, if that's what you prefer.

Agile
Using our intuitive, flexible task boards you can naturally manage assignments at any granularity. Simply drag a task card to change status, or drop a card onto an artist to assign it. Do more with fewer clicks.

Extremely configurable
No two pipelines are the same, and we built ftrack with that in mind. Every data attribute can be configured to fit your workflow – although we do also work hard to create sensible defaults. After all, who wants to spend all their time configuring a system rather than using it?

Developer friendly
We've developed ftrack with the pipeline developer in mind. You'll find a robust and production-proven Python API that makes it easy to integrate ftrack into your pipeline. Learn more about our new API.